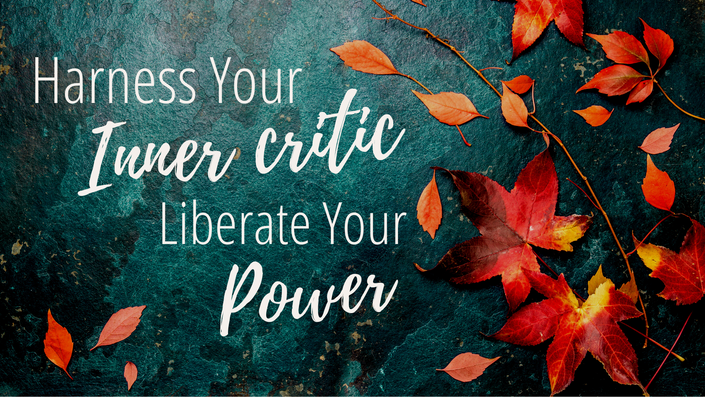 Harness Your Inner Critic: Liberate Your Power
Restore your inner critic to its natural home in the menstrual cycle, to feel more confident, creative and free.
A live online workshop with Alexandra Pope & Sjanie Hugo-Wurlitzer, founders of Red School.
Tuesday 14th February 2023 - 10am New York / 3pm London
(We'll send you a recording if you can't attend live)
On the surface, your inner critic appears to be the scourge of your life, undermining your confidence, popping the bubble of your hopes and dreams and sapping your energy.

Can there be anything useful in this often destructive force? Our resounding answer is YES.

When the inner critic is restored to it's natural home in the menstrual cycle - your inner autumn (pre-menstruum) - it can play it's vitally crucial role in your initiatory journey, and you can learn to meet, manage and harness its creative gifts.

In this 1.5 hour online, interactive workshop, we will:


Explore what the inner critic is and how it might be showing up in your life so you can name it when it arrives, create space and develop an empowered relationship with it.


Learn how to create a strong foundation of resilience and buffering to meet your inner critic, so that it's no longer holding you (or your loved ones) hostage!



Discover how to work with menstrual cycle awareness to create healthy boundaries with your inner critic that liberates your confidence, creativity and power.
In the final section of the workshop we'll share how you can continue your journey of working with your critic, as well as all of the magic of menstrual cycle awareness, by joining our Menstruality Leadership Programme.

Investment: $39 (excluding VAT*)

*VAT is a UK form of tax that is payable by EU and UK residents only. Your 20% VAT (or the amount of VAT relevant to your country) will be calculated and added when you register. If you reside outside of the UK and EU, other tax may be applicable depending on your country of residence, which will be automatically added at checkout.

Your inner critic is your gateway to a discerning life, to the truth of yourself, and the courage to follow that truth.

The critic's overall role in your initiatory journey is to bring you home to yourself; to urge you to meet life in all its fullness, so you may live your calling, your Wild Power.

The more you practice menstrual cycle awareness and get to know your inner seasons, the more you're able to naturally create boundaries to contain the critic and hold it to its sacred role.

In this workshop, we'll guide you in how to work with your inner critic consciously, so you can cultivate a productive relationship with it - one that frees up your creativity, confidence and power.

We look forward to guiding you to make your inner critic your ally,
Alexandra and Sjanie

Your Instructor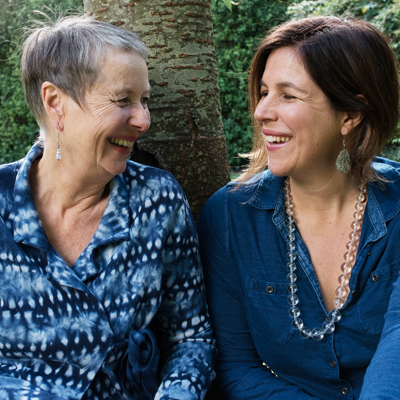 Alexandra Pope & Sjanie Hugo Wurlitzer
Co-directors of Red School, Alexandra Pope and Sjanie Hugo Wurlitzer have developed a radical new approach to women's health and wellbeing, creativity, leadership and spiritual life, based on the power of the menstrual cycle.

Together they bring 45 years of researching and revealing the power of the menstrual cycle and the initiatory journey from menarche to menopause. They have created a new lexicon that describes a woman's psychological and spiritual process, and in so doing have spearheaded this emerging new field of menstruality to support all people who menstruate.
Co-authors of Wild Power: Discover the Magic of the Your Menstrual Cycle and Awaken the Feminine Path to Power, they combine expertise in the fields of psychotherapy, hypnotherapy, coaching, embodied movement practices, teaching and facilitation. Experts in the field of women's wellbeing and spirituality, they are a very creative and productive partnership, bringing liberal doses of irreverent humour to their work.
Frequently Asked Questions
When is the workshop?
The workshop is happening LIVE on Tuesday 14th February at 10am New York / 3pm London. If you aren't able to be there live, we'll send you a recording.
Who is this workshop for?
This workshop is for anyone who wants to learn how to work with their menstrual cycle to discover how to meet, manage and harness their inner critic's creative gifts.