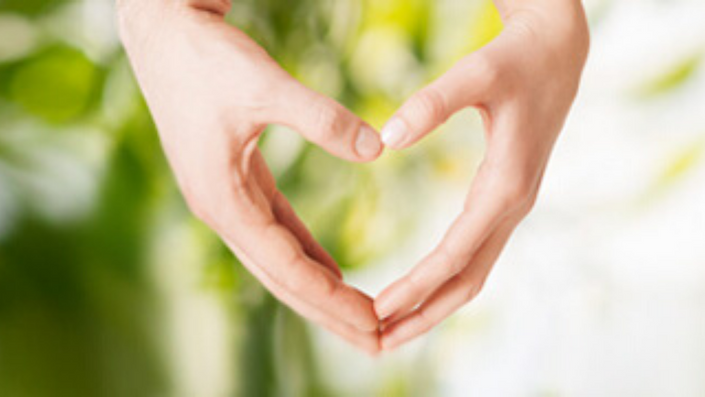 Hormone Harmony
​Ease and heal menstrual problems naturally Learn the 4 key notes to create Hormone Harmony
Join thousands of women who have already started to work with their menstrual cycle, to create health and balance, and unlock the natural freedom and joy that comes from being grounded in feminine power.
Here's the thing....
The menstrual cycle is a normal, vital and vitally important process in a woman, and a healthy menstrual cycle is a sign that your overall health is good.
Treating the cycle as the enemy is one of the key causes of menstrual suffering
In fact, making sure your cycle is happy is the number one practice for any woman wanting to feel well and on top of her game!
If:
you're suffering from menstrual pain or problems, and want to learn to heal those naturally
or you're wanting to explore more about your feminine power, and the consciousness of the menstrual cycle
or you're on hormonal contraceptives, and want to come off them, and find different, healthier ways to manage your fertility
or perhaps you're having fertility problems
Then join us on Hormone Harmony!
On the Hormone Harmony course, you'll:

Learn the secrets to creating a healthy, nourished cycle, so that you can take control of

your life, and really get 'in the flow'

Discover the ultimate self care and stress management practice for women
Feel like your body is your top ally to becoming your full self
Know exactly how to start healing menstrual problems

- and have a set of checklists for your specific condition

Know how to be in charge of and optimise your fertility if you want
Discover the ultimate self-care practices to soothe mind and body, and create health and balance throughout the month
AND you'll engage with like-minded women the world over to share and deepen your experience, as well as access to our expert menstrual mentors to help you with your questions along the way.
In this course, we've brought together our top resources, practical tips, links and tools to help you.
We've included everything you need to get your hormones (and you) humming along happily - because we want you to be able to take charge of your menstrual wellbeing, take charge of your life, and reconnect with your power as a woman.
Our programmes have evolved through listening to thousands of women's stories, so you can be sure that when you join the course, you get the benefit of all that wisdom as well as our expertise in the fields of women's health, menstruality, and natural fertility.

(When you join this FREE course, you'll be added to our Red School email list and will receive our weekly emails. You can unsubscribe at any time)
Your Instructor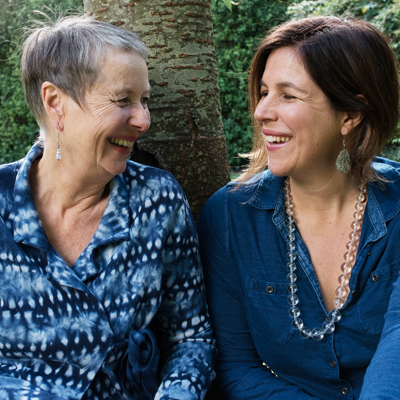 Alexandra Pope & Sjanie Hugo Wurlitzer
Co-directors of Red School, Alexandra Pope and Sjanie Hugo Wurlitzer have developed a radical new approach to women's health and wellbeing, creativity, leadership and spiritual life, based on the power of the menstrual cycle.

Together they bring 45 years of researching and revealing the power of the menstrual cycle and the initiatory journey from menarche to menopause. They have created a new lexicon that describes a woman's psychological and spiritual process, and in so doing have spearheaded this emerging new field of menstruality to support all people who menstruate.
Co-authors of Wild Power: Discover the Magic of the Your Menstrual Cycle and Awaken the Feminine Path to Power, they combine expertise in the fields of psychotherapy, hypnotherapy, coaching, embodied movement practices, teaching and facilitation. Experts in the field of women's wellbeing and spirituality, they are a very creative and productive partnership, bringing liberal doses of irreverent humour to their work.
Here's what others are saying about the transformative experience of Red School Online
How this course works
Join us from anywhere in the world and do our courses at your own pace - there are no set days and times that you have to commit to - follow your own timing and relish and savour each moment of unfolding.


Follow our clear and simple lessons and enjoy our hearty servings of menstruality education in the comfort of your home.

Your course includes access to a private, supportive Facebook group to connect with women from around the world. Share your experiences, ask questions and hear about what others are discovering.
Each of our courses includes ongoing access to:

Workbooks and ebooks to download and keep
Inspiration & exercises

- to really help you 'get' this in your own body, and implement changes in your day to day life

Beautiful guided visualisations and audios
Engaging videos
Reading material to get stuck into
Stories of other women's experiences to support and ignite your own journey
Personal stories, insights and reflections from Alexandra and Sjanie
A private Facebook group - and opportunities to connect with other women on the same journey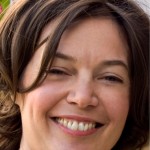 "This work has helped me to build by confidence as a woman in the world. Several years later I am still experiencing greater levels of fulfilment and effectiveness as a direct result of working with Alexandra who continues to inspire, challenge and intrigue me"
Sarah Rozenthuler. Psychologist and Executive Coach, UK
www.sarahrozenthuler.com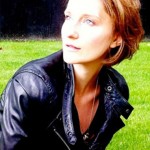 "I have never been to such a vitally important and transformative workshop before in my life.......
It was not just me who felt this, there was a feeling at the end of the day of something shifting in that room amongst all those wonderful women. This is the kind of enlightenment that a woman should be born with. This is the kind of enlightenment that changes lives"
Harri Earthy. Artist, 29 yrs old (workshop participant)
Course Curriculum
Welcome!
Available in days
days after you enroll
1. The healing power of menstruation
Available in days
days after you enroll
2. Get in the groove with your cycle
Available in days
days after you enroll
Frequently Asked Questions
When does the course start and finish?
The course starts now and never ends! It is a completely self-paced online course - you decide when you start and when you finish.
How long do I have access to the course?
How does lifetime access sound? After enrolling, you have unlimited access to this course for as long as you like - across any and all devices you own.
Can I take this course if I'm on hormonal contraceptives?
Yes! If you are currently using hormonal contraception whether it's for contraception or managing menstrual problems, you can still get benefit from this course. And if you would like alternatives to the Pill etc we'd recommend you read Alexandra's co-authored book The Pill: are you sure it's for you?
Is this course suitable if I'm preparing to become a mother?
Yes! Most definitely. If you are consciously preparing to become a mother or having problems conceiving remember the menstrual cycle is your rhythm of fertility. Coming into sync with it will gift you with both insight and remedy for your next steps.
How do I get answers to my questions during the course?
The quickest way to get an answer to a question is to post within the private Facebook group. You can also learn from other women's questions and answers in this online community.
An Invitation from Alexandra and Sjanie
Our Red School programme has been developing and growing for over 30 years. We have lived, loved and wrestled with the cycle process in all its aspects and endlessly marvelled at how deep and potent the process can be. We have so much to share. And we are sure you are going to love what's waiting for you.
We can't help feeling that some of you right now might be crying out: 'But menstruation is hell, I'm in so much pain, I really struggle with my cycle, I am a mess premenstrually, there's nothing healthy or good about it'. If any of that is you true for you, do be kind to yourself and bear with us. Treating the cycle as the enemy has actually been the root of our suffering. Transforming that attitude is the beginning of the path to wellbeing and reclaiming our feminine power.

We want you to be able to easily access the amazing potential and power of your menstruality consciousness, your birthright:
- being 'in the flow' of your life
- feeling your body is your best ally to becoming your full self
- being in charge of your fertility through understanding fertility awareness (and liberating yourself from hormonal contraception which definitely doesn't create hormone harmony)
Join us on Hormone Harmony and discover why women all over the world are learning to engage with their menstrual cycle and live their feminine power with Red School.

We would love to have you with us in our amazing group of women.
Enroll now, and get started on this life-changing journey towards creating your very own hormone harmony.
It's time to reclaim the power of your cycle!

Alexandra & Sjanie

p.s: When you join this FREE course, you'll be added to our Red School email list and will receive our weekly emails. You can unsubscribe at any time.