This training has now passed, we will hold the next MMC Facilitators Training in 2023


Do you love working in the field of Menstruality and yearn to support individuals to go deeper into the power, magic and healing potential of this work? 
The Menstruality Medicine Circle (MMC) is a psycho-energetic embodiment process developed by Red School to support you to do just this. A modern healing modality that elicits insight and revelation, tapping into the power and medicine of menstruality to bring about healing, change and deeper self authority.
Becoming a Red School MMC facilitator will give you the tools and skills to support others to:
Understand themselves and their cycle more

Get to know and root into the powers of the inner seasons, five chambers of menstruation and the vias

Initiate repair, restoration and healing through the medicine of their cycle

Get insight into and find potential healing for their menstrual or menopause challenges

Understand, navigate and awaken the power of menopause 

Prepare for conception, consciously negotiate pregnancy and prepare for birth

Grow into motherhood

Understand their creative process – where their strengths and challenges lie, and find their creative flow 

Develop and evolve their business/work

Deepen into their spiritual understanding and practice of MCA
In February 2021 we are delighted to be offering the Menstruality Medicine Circle Training. This training is for anyone who has completed the Menstruality Leadership Programme (formerly known as the Women's Quest Apprenticeship).
The aim of this training
To teach you how to facilitate a one to one Menstruality Medicine Circle process, using the formal approach.
You will come away with:
• A clear structure of the process (having experienced it both as a facilitator and as a participant) and how to facilitate this process in a one-to-one setting.
• An outline of the Red School approach to menstruality.
• An understanding of the skills required to facilitate this work with an individual - what we lovingly call the Dark Arts of menstruality.
• Experience in using these skills to facilitate the MMC process. These Dark Arts can also be applied to any group spaces you hold. Acquiring these skills is an ongoing process of learning and discovery.
• You will discover where your strengths and vulnerabilities lie as a facilitator and how to use both to serve the women you work with.
• You will also deepen your understanding of the power of menstruality itself and get more clarity on what your unique calling or gift is within this field.  
• A manual for ongoing reference.
• A certificate confirming that you have met our requirements to formally offer your services as a Menstruality Medicine Circle Facilitator. 
• A listing on the register (on the Red School website) of trained professionals.
• A supportive online community and online gatherings with other MMC facilitators so that you may explore any other life challenges you have.
Structure of the Training
The training is divided into the following two phases:
Phase one

- Online Intensive

Phase two

- Certification process
Dates and Times
PHASE ONE - Online Intensive
Friday 5th to 12th February 2021
Live sessions*
Opening Circle: Friday 5th February 5 - 6:30pm UK / 09:00am PST / 12:00pm EST / Next day 06:00am NZDT    
Practice, reflection and Q&A
Monday 8th February 5 - 8pm UK / 09:00am PST / 12:00pm EST / Tues 9th 06:00am NZDT  
Tuesday 9th February 5 - 8pm UK / 09:00am PST / 12:00pm EST /Wed 10th 06:00am NZDT  
Wednesday 10th February 5 - 8pm UK / 09:00am PST / 12:00pm EST / Thur 11th 06:00am NZDT  
Thursday 11th February 5 - 8pm UK  / 09:00am PST / 12:00pm EST / Fri 12th 06:00am NZDT  
Closing Circle: Friday 12th February 5 - 6.30pm UK / 09:00am PST / 12:00pm EST / Sat 13th 06:00am NZDT  
 *please note that attendance at all the live sessions is required
Preparation
Your best preparation for the training is your ongoing MCA practice and receiving occasional Menstruality Medicine Circles. Get in touch with Penny, Jady, Jane or Abi to arrange an MMC session for yourself. 
In preparation for the online intensive, the training portal will open on the 22nd of January 2021 where you will have access to:
A short series of video/audio teachings -

you will need to listen to these in preparation

Course manual

- available online and a hard copy will also be posted to you. You will need to read it in preparation.
PHASE TWO - Certification process
Ongoing practice with the MMC process, self reflection and supervision to hone your skill and develop a coherent integrated approach for working with individual women and other menstruators.
Phase two can all be done online over the course of 6 - 24 months (absolute minimum of 6 months) according to your own timing.
The certification process includes:
10 x MMC practice sessions (which you facilitate)

Self Reflection forms for practice sessions

2 x Recorded MMC sessions, submitted with self reflection form, for Supervision

4 x Experience an MMC session yourself (i.e receive it)

3 x Peer Supervision Sessions

8 x Listening Partnership sessions

A written 'report' on your self-assessment demonstrating your key learnings, insights and self-awareness

Graduation - submit final short report plus an online graduation ceremony with Alexandra and Sjanie
Training Fee
Total: £1600*= 8 instalments x £200 (approx. $260 per month)
or
Pay in full: £1400 (approx. $1840) - 15% discount
* Please note:  
20% VAT will automatically be added to these fees for anyone based in UK and possibly Europe (depending on Brexit)

Currency conversions are approximate and can be confirmed at time of booking
Read the full Terms and Conditions here
NB:This training is only open to those who have completed the Menstruality Leadership Programme (formerly known as the Women's Quest Apprenticeship)
"I was eager to learn the internal mechanics of the Medicine Circle process as I had found them so personally  beneficial, over the years. They are phenomenally healing, and also a safe, trauma aware container that ultimately, gives us back our authority. Having learned the structure on the training, the theory and form have integrated in the years since then and I've come to find my own way of holding Circles. The largest part of the learning has come from my own process of receiving Circles, and from the embodied experience of holding them for others; there's no instant-win formula to be 'caught' and reproduced. The simplicity of the process belies the depth of awareness available. Every time I hold a Circle, they knock my socks off, every time! With each one I learn a huge amount about myself, my client and about building trust and balance within the seasonal cycle."  - Kate Codrington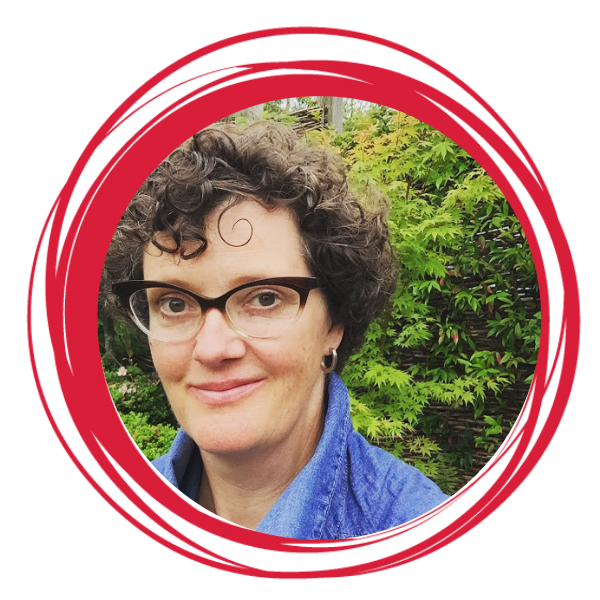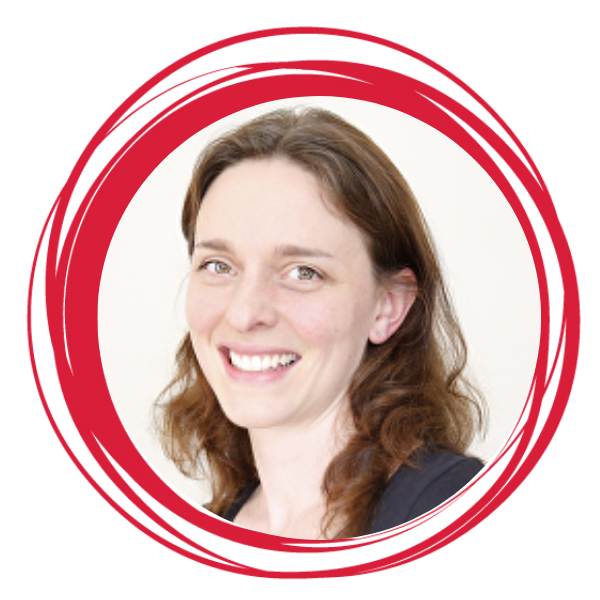 "Doing the MMC training was an opportunity to dive deep into the realm of menstruality. Personally, during the Leadership programme I focused on my own relationship with the menstrual cycle, but the MMC training enabled me to understand how I could hold space for other women to have that same deep experience. It was wonderful to watch and learn how Alexandra and Sjanie create the magic of a Medicine Circle. For me it really is like magic to witness time and again how a woman can connect with her own innate wisdom. 
I'm a yoga teacher and researcher by background, not a counsellor or therapist. Before the training began, I worried that I wouldn't have the right skills to facilitate an MMC. However, the practice during the training and afterwards as you work towards certification gives you ample opportunity to get feedback and hone your skills. For me, it was trusting that I have the intuition to know when to give space to something and when to move forwards. It was a beautiful example of working in a truly feminine way.
The mentoring sessions with Alexandra and Sjanie were wonderful because you learn from their deep and rich experience. It feels like such a privilege to take the MMC out into the world and by the end of the certification process I was confident to hold circles with women who are cycling, those who are pregnant and post-menopausal. I have facilitated MMCs in person and virtually, as far afield as New Zealand. It's an amazing service to offer to women who want to take their cycle awareness to the next level." - Tessa Venuti Sanderson