Book Club is now closed for enrolment

"Let's start with a wild idea: as a woman you are coded for power, and the journey to realizing the fullness of that power lies in the rhythm and change of your menstrual cycle."
~ Alexandra Pope & Sjanie Hugo Wurlitzer.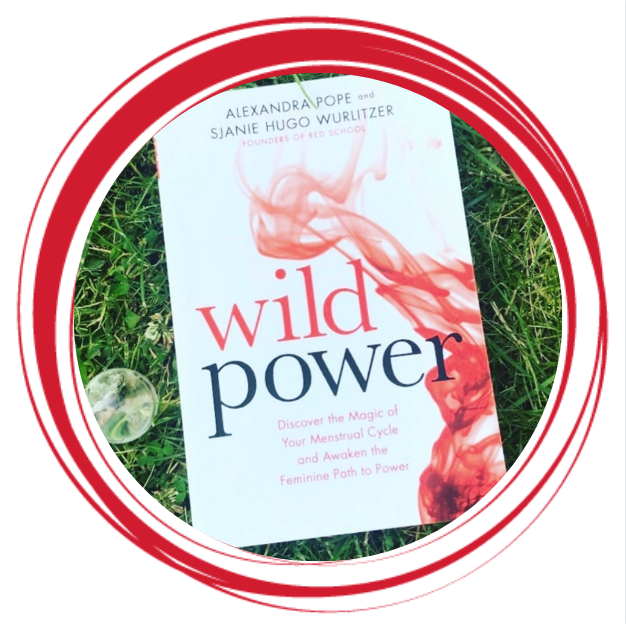 This Spring, we invite you to join us and a global community of like-minded, cycle-aware women* for 6 weeks of menstrual cycle magic in our online Wild Power book club.
This six-week, LIVE, online book club begins on Monday 17th May 2021.
Chapter by chapter we'll explore your cycle as a gateway to your power through journal questions, live group discussions and a vibrant community hub.
If you've had this book on your shelf for a while, this is the perfect opportunity to pull it down and devour it. If you've already read it, you'll find new gold inside it. And if you're new to menstrual cycle awareness, this is a great way to dip your toes in.
*Not everyone who menstruates identifies as a woman and not all women menstruate. We honour and support trans and non-binary lives.

When you register for this book club, you're saying yes to joining our email list, and you can unsubscribe anytime.

We've designed this experience to work around the demands of your life, and there are many ways to participate - you can choose what works for you:
We'll meet for a live hour-long audio session on Tuesdays at 11am ET / 4pm UK. (We'll send a recording if you can't join live).
You'll receive an email every Monday with three reflective journaling questions for the week.

We'll gather in a private community group, on our new platform Circle, to continue the conversation - you can join in as much or as little as you like.

You'll be invited to set up a listening partnership to deepen your exploration and grow your cycle awareness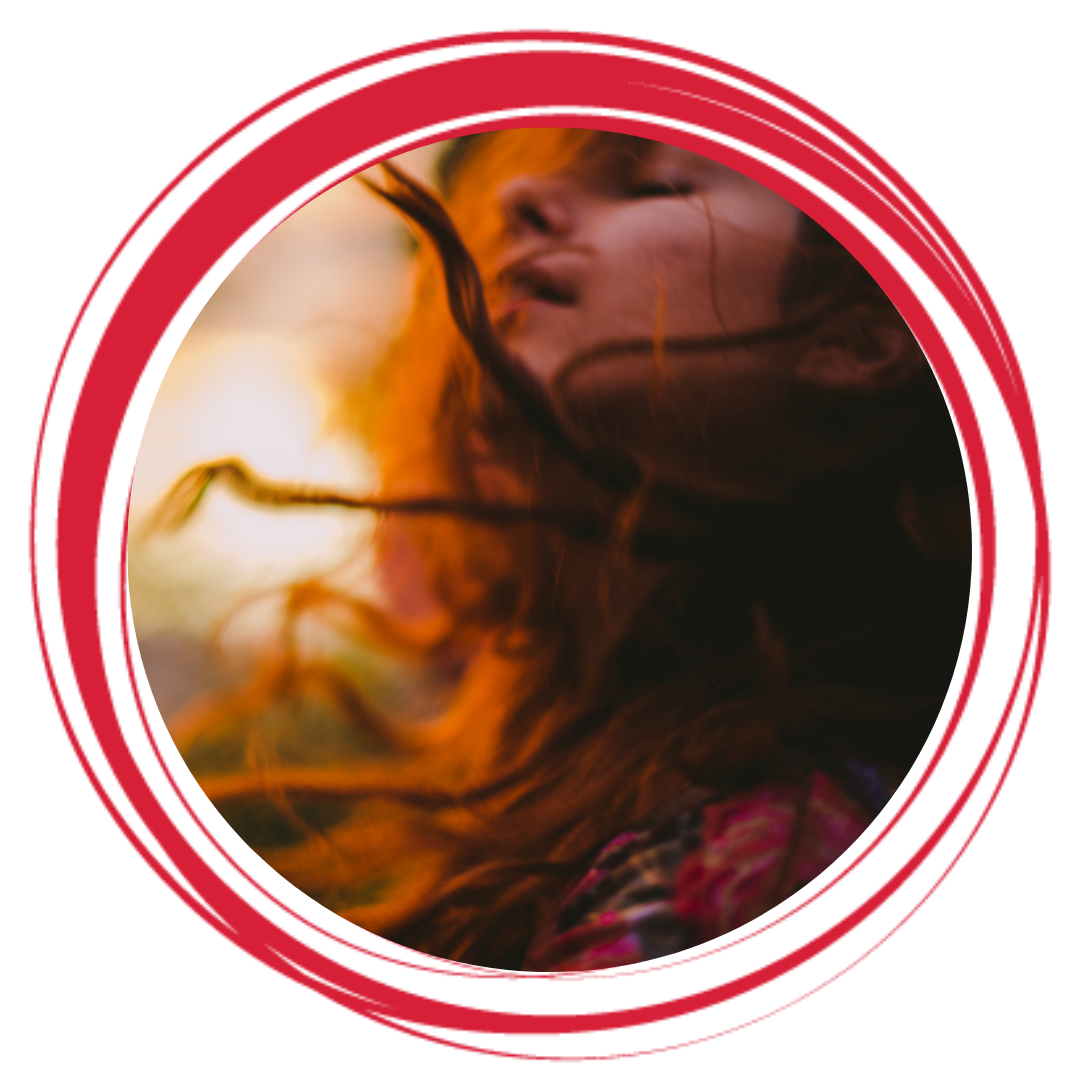 Whether you're new to the practice of cycle awareness, you're longing for support to go deeper, or you're a practitioner working with others, we invite you to take your seat in this circle of passionate, like-minded, cycle-aware women.
As a woman, you're likely to approach this work from a number of different positions. You may:
Be in your menstruating years, deep in the heart of this initiatory journey, or be menopausal.
Have a regular cycle or an irregular cycle.
Have no cycle at all because you're pregnant, breast-feeding, are menopausal, are a trans woman, have a health challenge, or another reason.
Suffer from menstrual problems such as pain, PMS, fibroids, PCOS, fertility issues or heavy bleeding.
Wherever you find yourself on this spectrum of experience, we warmly welcome you to join us.
With Wild Power you're getting the women's handbook to sanity and love. Understanding your menstrual cycle, whatever life stage you're at is the doorway to taking this knowledge into your daily life.


Wild Power shares an important story about this power within the female body. It's a story that evolves every day as women consciously experience their menstrual cycle.
This new story about the menstrual cycle has been pieced together through Sjanie and Alexandra's menstrual experiences, as well as those of the countless women they've worked with during the past 30+ years.
So, if you choose to join this book club, you're joining an alive, ground-breaking community of people who are collectively evolving this field.
As we each step up to claim the cycle, we unleash a consciousness that dignifies women and holds all life sacred. This living body of knowledge is vital for us, and essential for our times
When are the live sessions?
We are alternating the time of the live sessions, to make the book club accessible to as many people from around the globe as possible.
(You can use The Time Zone Converter if you need to check the timings for your timezone.)

Session One: Your Wild Power Revolution (Chapter 1 + 2)
Tuesday May 18th, 11am New York / 4pm London
Session Two: The Vias (Chapter 3)
Tuesday May 25th, 11am London / 8pm Sydney
Session Three: The Inner Seasons (Chapter 4)
Tuesday June 1st, 11am New York / 4pm London
Session Four: The Five Chambers of Menstruation (Chapter 5)
Tuesday June 8th, 11am London / 8pm Sydney
Session Five: Your Inner Critic and The Holy Grail (Chapter 6 + 7)
Tuesday June 15th, 11am New York / 4pm London
Session Six: MCA and How to Live in a Non-Cyclical World (Chapters 8 + 9)
Tuesday June 22nd, 11am London / 8pm Sydney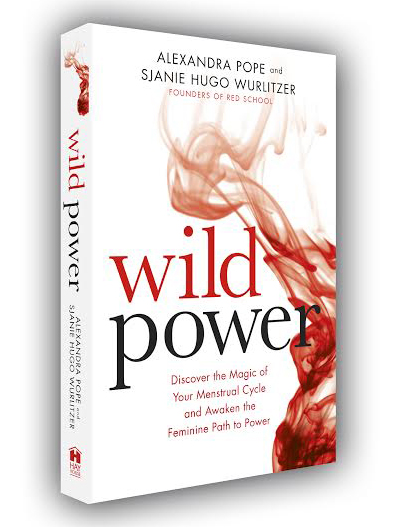 Wild Power reveals:
Your inner architecture and the path to power that is encoded in your body.
How to tune in to the rhythm and changes of your menstrual cycle to realize the fullness and beauty of your authority
Three 'maps' to guide you through the energies, tasks and challenges presented as you journey through each cycle.
Insight into your Inner Seasons, to pace your energy, calm your nervous system, and gain insight into your overall wellbeing
How to work with your cycle to channel spiritual forces, affirm your expression in the world and achieve a deep sense of belonging.
You can buy the book here. (It's also available as an audiobook).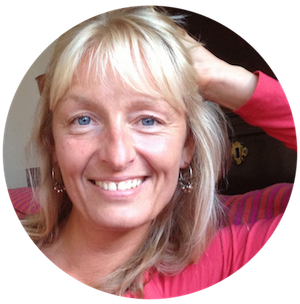 "'Wild Power is the golden thread in a living tapestry that is being woven by women around the world. It helps us make sense not just of our own cycles, but our souls and our deeper calling to create a new story for womankind.'
~ Clare Dubois, Founder, TreeSisters
Your Instructor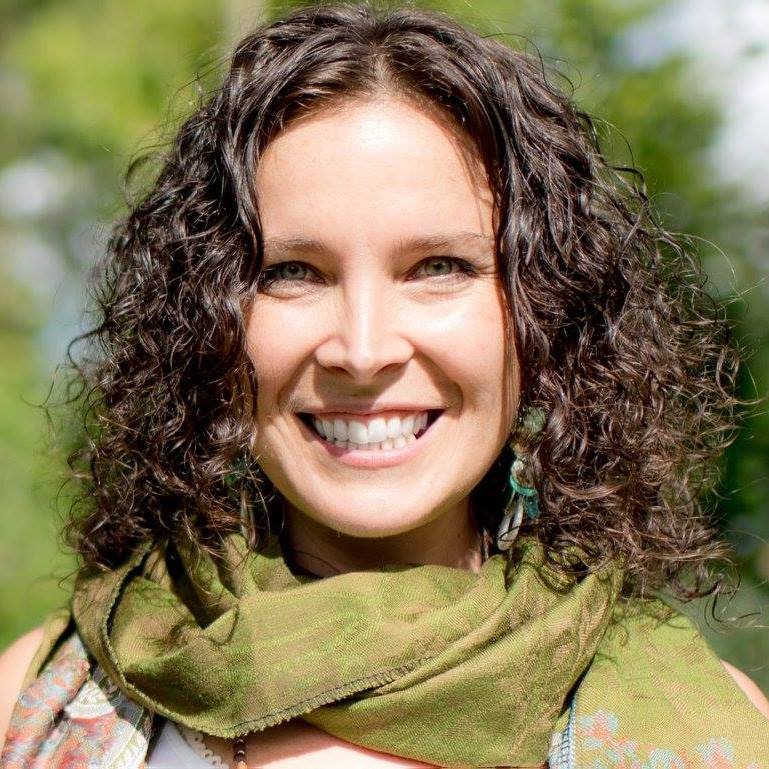 Sophie is the Communication Director at Red School, and the host of our Menstruality podcast.

She has been instrumental in growing the reach of Red School's Menstruality work, enabling us to have the impact we're having today. She brings a decade of experience creating and guiding vision-led businesses and transformational campaigns, including the TreeSisters 'Million Trees' campaign.

She is a devotee of her cycle, with 15 years of cycle awareness under her belt, and a true passion for helping people to create and grow cycle-aware businesses that are fully aligned with the vision, heart and soul of their work.

"If you would like to learn how to bring the power of your cycle to your business and work, we can't recommend Sophie highly enough." – Alexandra and Sjanie, Founders, Red School
Course Curriculum
Welcome to the Wild Power Book Club
Available in days
days after you enroll
Week One: Your Wild Power Revolution (Chapter 1 + 2)
Available in days
days after you enroll
Week Two: The Vias (Chapter 3)
Available in days
days after you enroll
Frequently Asked Questions
When does the book club start and finish?
The book club runs from May 17th - June 25th.
When are the live sessions? And how do I join?
The live sessions will happen on Tuesdays and they will be one hour long. We're alternating the time of the live sessions, to make the book club accessible to as many people from around the globe as possible. Week 1, 3 and 5 will be at 11am New York / 4pm London and week 2, 4 and 6 will be at 11am London / 8pm Sydney. (You can use The Time Zone Converter if you need to check the timings for your timezone.) They will be audio-only sessions, with a chat box so we can discuss the chapter(s) of the week. We'll send you the link to join the day before each session.
What is Circle? And why don't you have a Facebook group?
Circle is our new community hub, where all our course groups live. It's a online community platform which is open to all, unlike Facebook where you need to have a Facebook account in order to participate.
Can I take part in this book club if I don't have a menstrual cycle?
Yes, this course will have great benefits for anyone who is not cycling for any reason, including hysterectomy, pregnancy, breastfeeding, Polycystic Ovarian Syndrome, being a trans woman and menopause (more about that below).
I am post-menopausal - will the book club be beneficial for me?
Yes. Wild Power weaves in wisdom about the great initiation that is menopause, and how this cyclical wisdom can support women who are in that phase of life. In reading the book, you can recover the backstory to your experience of menopause, bringing fresh understanding to that experience and where you find yourself now in your post menopause years an even greater sense of coherence and alignment with yourself and your expression of your power in the world.
I have very painful periods and I find it hard to see anything positive about them - will this book club be good for me?
Yes - a very emphatic yes! Sjanie and Alexandra have devoted three decades of their lives to supporting women on this path - they have many resources for women who experience the pain, sickness and other debilitating symptoms that can come with menstruation. This work began with Alexandra's personal journey to heal her own debilitating menstrual symptoms. In many ways menstrual suffering is directly connected to not knowing about or being supported to experience the power of our menstrual cycle. And restoring this knowledge is the foundational remedy upon which all other remedies rest. (You may also be interested in our free Hormone Harmony course).
I've never tracked my cycle before - should I join this book club?
Yes. How wonderful you are at the beginning of an exciting journey. So grab a menstrual chart (https://www.redschool.net/chart) and get going. The book will gently hold you as you make your first forays into this powerful world of menstruality.
What if I am unhappy with the book club?
We would never want you to be unhappy! If you are unsatisfied with your purchase, contact us in the first 14 days of the book club and we will give you a full refund.
I'm currently on the pill - is this course for me?
Yes. If you on the pill or other hormonal contraception your menstrual cycle will have been shut down however you can still participate in the book club working with your pill induced cycle, or if you've had the injection or have an implant, work with the lunar phases.
How long do I have access to the book club?
How does lifetime access sound? After enrolling, you have unlimited access to the live session recordings and the community hub on Circle for as long as you like - across any and all devices you own.