What if loving your menstrual cycle was the key to reinstating your deep-rooted authority and power as a woman?


Something so powerful has been hidden from women that, if we knew about, could be life-changing and world-changing. This knowledge could rewire our being for worthiness and reconstitute our full power and leadership in the world as women.
There is a necessity and urgency for women to reclaim our ways for the sake of us all. During this six week journey, you will intimately explore one of the central feminine wisdom keys - the embodied practice of the menstrual cycle. As you work with your own cycle and trust in its process and power you'll be enfolded into an intimate trust in the power of the Feminine.
The result is the emergence of a passionate, wild and fully alive you - one that is ready to create a new power story for yourself and for the the natural world you love.
Registration is open year-round


You will receive access to a recorded version of the course and each February, you will be invited to join us as we lead the for a live round of the course
Dive into Wild Power and you will…


Participate in a dynamic community of women who are reclaiming their own Wild Power
Awaken to the inner architecture of your menstrual cycle so that you can build powerful self care foundations, enabling you to receive and channel the full force of Nature and the Feminine.
Restore your inner ecology as a woman and embrace your Inner Seasons to pace your energy, calm your nervous system, channel spiritual forces and achieve a deep sense of belonging to Life itself.
Heal core wounds that have kept you from expressing your unique vibrancy, creativity and leadership so that you can begin to unleash the full expression of your Wild Power in the world.
Recover a deeply felt sense of worthiness and rightness in your being as a woman.
Connect to the heartbeat of your Calling through tools and embodied practices so that you can have the impact you long for in the world.
...we'll plant 10 trees for you, through TreeSisters, so that as you nurture your body, you'll also be tending to the body of the earth.
'Western women long for a modern cosmology that inspires us to be our whole selves: passionate, powerful and instinctual. Wild Power is the golden thread in a living tapestry that is being woven by women around the world. It helps us make sense not just of our own cycles, but our souls and our deeper calling to create a new story for womankind, the womb of the world.'
~ Clare Dubois, Founder, TreeSisters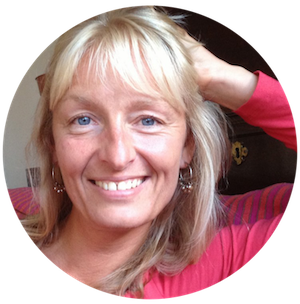 Wild Power is a journey of deep intimacy that offers a liberating pathway for women to reclaim their birthright - the 'Wild Power' that is our portal to authentic purpose and feminine leadership
.
We live in a world that does not recognise the ebb and flow of women's energies throughout our monthly cycle. We're expected to be the same, day in, day out, when simply said, we are not. It's time to reclaim this sacred knowledge as a powerful gateway to our feminine leadership, on behalf of all life.
Your cycle is a vital and vitalizing force, and an integral part of health and wellbeing in the female body. It is the ultimate ally for creating a more deep-rooted and intimate relationship to your own power that weaves you into a profound sense of connection with Nature's cycles and belonging to all of Life. Allowing you to fearlessly stand for what you believe in the world.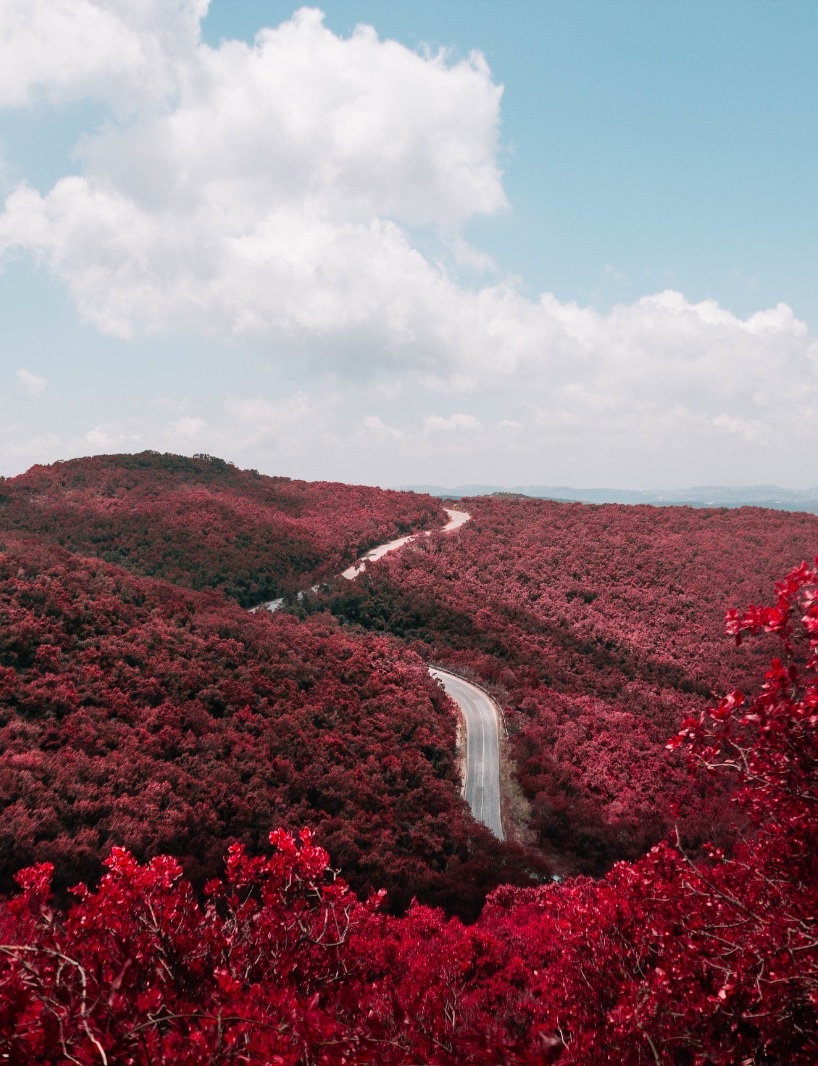 Session 1. Discover the cosmos inside you
Session 2. Tend to your inner ecology
Session 3. Surrender yourself: inner winter
Session 4. Cherish yourself: inner spring
Session 5. Celebrate yourself: inner summer
Session 6. Hold yourself: inner autumn
Session 7. Sacred inner winter bonus retreat (BONUS)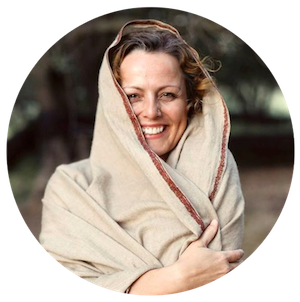 'From their decades of practice and studies in the realms of women's cycles, with breathtaking generosity and luminosity, Alexandra Pope and Sjanie Hugo Wurlitzer guide us back to the humble authority of true embodiment. I believe Wild Power is the guidebook needed for these times, when millions of women are hearing the call to lead the way for humans to live in alignment, in collaboration and honoring of body and earth.'
~ Chameli Ardagh, Founder, The Awakening Women Institute
Investment


One time purchase (pay in full): US$175 (+ VAT for UK and EU tax payers)
Payment plan: $95 x 2 months (+ VAT for UK and EU tax payers)
Lifetime access
You will have lifetime access to the course and be able to join the live course each time it runs, for free. Regardless of where you are in the cycle awareness journey you will be able to keep coming back to explore what is relevant for you at any given time.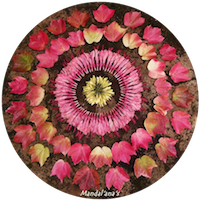 1. Sacred Inner Winter Bonus Retreat -- A 1.5 hour retreat curated and recorded for you by Sjanie and Alexandra. You'll leave with a deep intimacy with the process of menstruation, and how you can align with it each month to receive the wisdom of your Wild Power.
IMAGE CREDIT: ANA CASTILHO
2. Menstrual Cycle Awareness E-Book -- An excellent beginners guide to cycle awareness. Learn how to practice Menstrual Cycle Awareness and get to know the inner seasons of your cycle. Includes practical steps, month at a glance chart, year long chart and answers to common questions.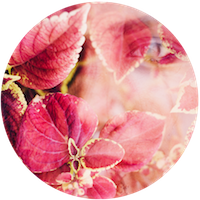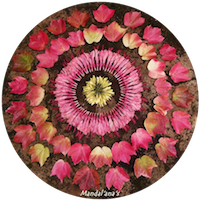 3. Inner Seasons Meditation -- The Inner Seasons Meditation is a guided process to explore your relationship with the phases of the menstrual cycle and what that might reveal to you about your relationship with the natural powers of each phase.
IMAGE CREDIT: ANA CASTILHO
Registration is open year-round


You will receive access to a recorded version of the course and each February, you will be invited to join us as we lead the for a live round of the course

...body reconstitutes the world. And yet the very blood that makes that possible became the reason that we are less holy, less capable of holding positions of authority, or speaking on behalf of the divine. It's time we remember that there's no scripture more sacred than being in our own skin. Embodiment is our holiest spiritual path. And Wild Power paves the way.'
~ Meggan Watterson, Author of REVEAL: A Sacred Manual For Getting Spiritually Naked

...organising my life around the inner rhythms and allowing nature to guide me to live ever more deeply in harmony with this flow. I'm so grateful for you pioneering this work and just know that it's something that all women (and men!) need to know about.'
~ Laura Berridge, Coach, Healer & Designer.

...that has grappled with the 'feminine principle' and how to recover it to some balance in my own life, Menstruality Education takes the notion of the restoration of the feminine principle into a grounded embodied place. After years of trying to search for answers this work has revealed much to me, and drawn it out from within; clarity, how I operate in the world and a very clear path of what I need to do now. Practical magic! I'm finally feeling at home in myself for the first time ever.'
~ Adrienne Egan, Certified Arvigo Practitioner and Menstrual Health Coach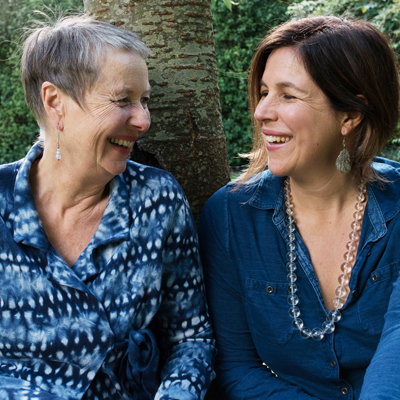 Your Instructors:
Sjanie Hugo Wurlitzer & Alexandra Pope
Co-directors of Red School, Alexandra Pope and Sjanie Hugo Wurlitzer have developed a radical new approach to women's health and wellbeing, creativity, leadership and spiritual life, based on the power of the menstrual cycle.
With combined experience in the fields of psychotherapy, hypnotherapy, coaching, embodied movement practices, teaching and facilitation, they are published authors and experts in the field of women's wellbeing and spirituality. They are a very creative and productive partnership, bringing liberal doses of irreverent humour to their work.
Frequently Asked Questions
1. Can I take part in this course if I don't have a menstrual cycle?
Yes, this course will have great benefits for anyone who is not cycling for any reason, including hysterectomy, pregnancy, breastfeeding, Polycystic Ovarian Syndrome and menopause (more about that below), as well as those menstruators who don't specifically identify as woman. We are all participators in this menstruality consciousness, regardless.
2. I am post-menopausal - will this course be beneficial for me?
Yes. Alexandra will be weaving in wisdom about the great initiation that is menopause, and how this cyclical wisdom can support women who are in that phase of life. The work will support you to repair the energetics of your power process even as you no longer have a menstrual cycle. And bring you to an even greater sense of coherence and alignment with yourself and your expression of your power in the world.
3. I have very painful periods and I find it hard to see anything positive about them - will this course be good for me?
Yes - a very emphatic yes! Sjanie and Alexandra have devoted three decades of their lives to supporting women on this path - they have many resources for women who experience the pain, sickness and other debilitating symptoms that can come with menstruation. This work began with Alexandra's personal journey to heal her own debilitating menstrual symptoms. In many ways menstrual suffering is directly connected to not knowing about or being supported to experience the power of our menstrual cycle. And restoring this knowledge is the foundational remedy upon which all other remedies rest.
4. I've never tracked my cycle before - should I attend this course?
Yes. How wonderful you are at the beginning of an exciting journey. So grab a menstrual chart and get going. The course will gently you hold you as you make your first forays into this powerful world of menstruality.
5. I'm currently on the pill - is this course for me?
Yes. If you on the pill or other hormonal contraception your menstrual cycle will have been shut down however you can still participate in the course working with your pill induced cycle, or if you've had the injection or have an implant, work with the lunar phases.
6. When will the course take place?
The course has been curated as a live course which we run each February. For the rest of the year, a self-guided version of the course is available which is made up of the recordings from the previous live round.
Are You Ready to Reclaim your Feminine Power?


When you join this course, we'll plant 10 trees for you, through TreeSisters, so that as you nurture your body, you'll also be tending to the body of the earth.
This event will also benefit anyone who has stopped cycling for any reason; including pregnancy, breastfeeding, hysterectomy, menopause, as well as those menstruators who don't specifically identify as women. We are all participators in this menstruality consciousness and can benefit from this exploration of our cyclical nature as a gateway to our leadership.
Registration is open year-round


You will receive access to a recorded version of the course and each February, you will be invited to join us as we lead the for a live round of the course